COVID - 19 Message
Rich here from Eagle Automotive.

I understand that our vehicles are a necessity to our everyday lives and as such: We are OPEN and continuing to service vehicles through any State or Federal Closures. We have always taken precautionary measures to make sure our clients and team are protected from illness and injury.
As we have always offered in the past: You can get your car repaired without ever needing to enter our shop. Here's how:
1. Use our NO CONTACT drop box on the South end of the building - pens & envelopes are in there.
2. We use steering wheel covers and seat covers.
3. After we finish the work: We Disinfect Keys, steering wheels, shifters, and door handles
4. We Frequently Clean/Sanitize the Office and garage ( More so now!!)
5. All Communication Can Be Handled Via Phone, Text or Email
6. Accepting Payment Over The Phone and agreeing where to leave your keys in your vehicle.
Please don't hesitate to call if you have any questions. Thanks again for your Trust in us as we navigate these uncertain times!
Sincerely,
Rich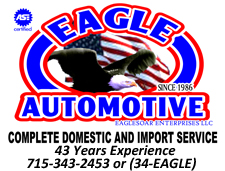 Honest, trustworthy, patient and gets the job done well and timely. He serves with integrity. I will return and recommend him to everyone
Carlie S.